The Chinese White - Jasmine Blossoms Tea Tin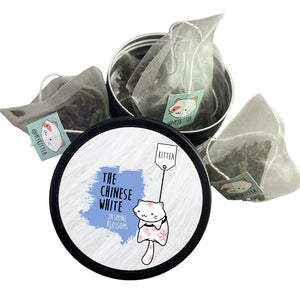 Product image 1

Product image 2

In a world of artificial flavouring and preservatives, it's reassuring to know that The Chinese White still exists. Paying homage to the ancient Chinese art of layering pure jasmine blossoms over green tea leaves 5-9 times to transfer the scent, this fragrantly light brew is fresh, wild and natural. 
Contains 5 x Teabags. 
INGREDIENTS
Green Tea scented with Jasmine Flowers
HOW DOES IT TASTE?
Very light and refreshing green tea with a delicate jasmine scent.