Cat Glass Mug with Fishie Tea Infuser ...BUT PINK!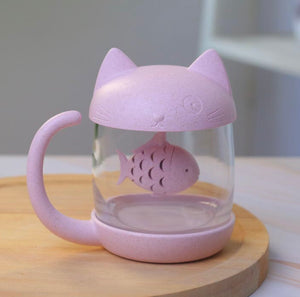 Now available in Pink! Brew your favourite Kittea tea in this 290ml glass mug with built-in infuser.

Simply scoop a teaspoon of loose tea into the uniquely fish-shaped infuser and fill the mug with hot water. Safe and durable, easy to wash. 
Dimensions: 8.5 x 12.5 cm, 290ml
Material: Polypropylene (PP) and Glass