The Scottish Fold - Scottish Morning Tea Tin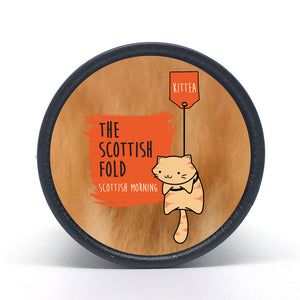 Product image 1

Product image 2

Wholesome and cultivated, The Scottish Fold has a roundness to her that makes her easy to live with. Born and bred where the air is fresh and the soil is fertile, she's a timeless blend of malty Assam, mellow Ceylon and rich Keemun for a robust cup of sunshine.
Contains 5 x Teabags. 
INGREDIENTS
Assam, Ceylon and Keemun Black Teas
HOW DOES IT TASTE?
Three delicious teas: Assam, Ceylon, and Keemun blend for a well-balanced, malty cup with a hint of mellow fruitiness. Perfect as a coffee replacement in the mornings. Enjoy with or without milk.