The Siamese - Sawatdee Blend Tea Tin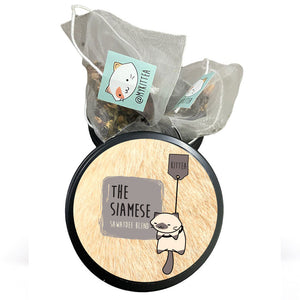 Product image 1

Product image 2

It was an overcast day in Thailand. Rain dripped from the sky in a tired, monotonous rhythm. But, surprisingly, everyone's faces gleamed with sunshine. Meet The Siamese. Blended with ginger, lemongrass and liquorice root, with a zing of spearmint. She makes every day feel sunny.
Contains 5 x Teabags. 
INGREDIENTS
Ginger, Lemongrass, Lemon Peel, Liquorice Root, Spearmint
HOW DOES IT TASTE?
Spicy and bright, offering a zesty refreshing sensation. Best served hot or warm. Naturally caffeine free.